Get Pregnant After Age 30
After 30, getting pregnant can be a little more challenging. However, a healthy pregnancy is still possible. Here are our recommended products that can help triple your chances of conception and help you go on to have a healthy pregnancy and bouncing baby.
Take Inositol for PCOS Relief
Up to 25% of cases of female infertility are caused by PCOS in their 30s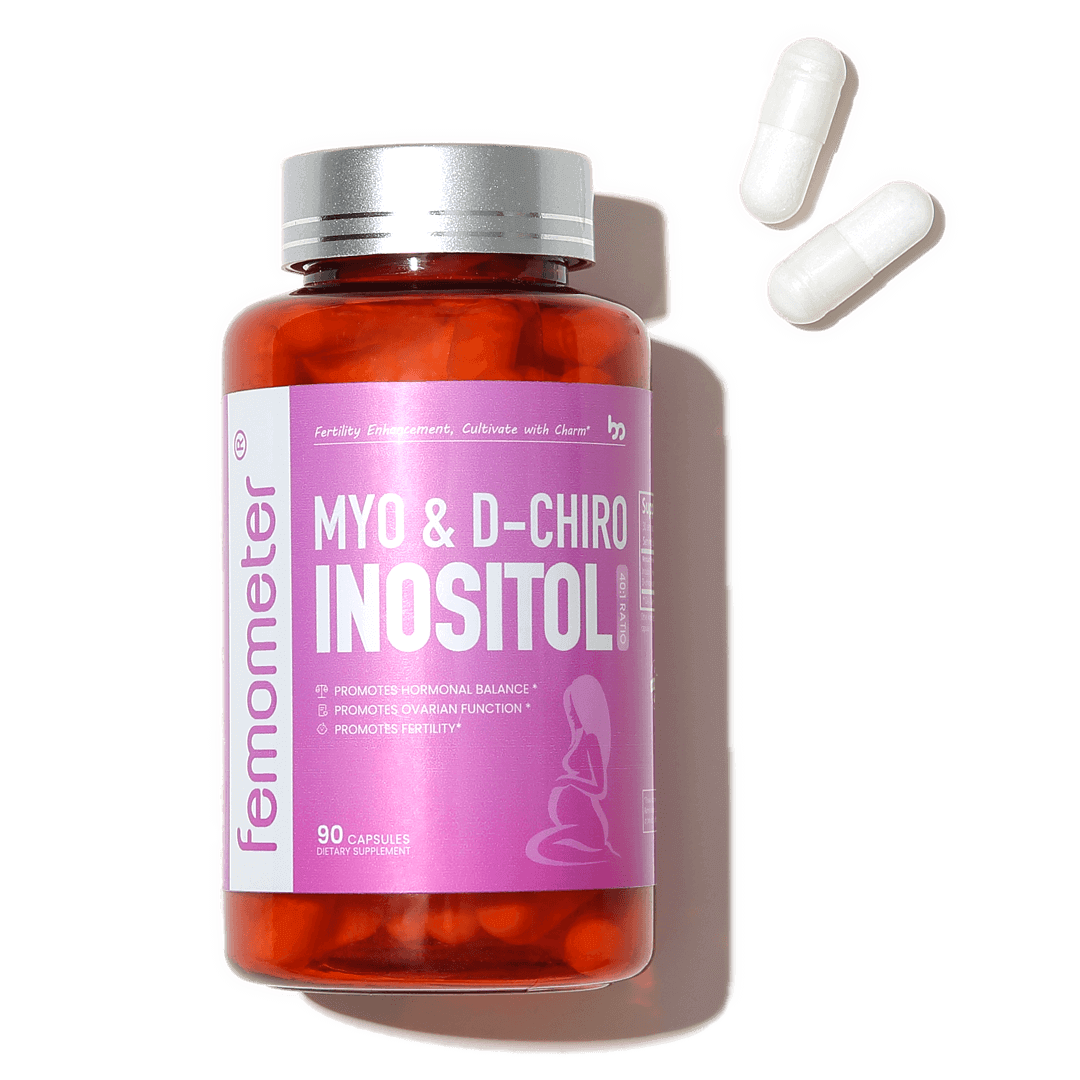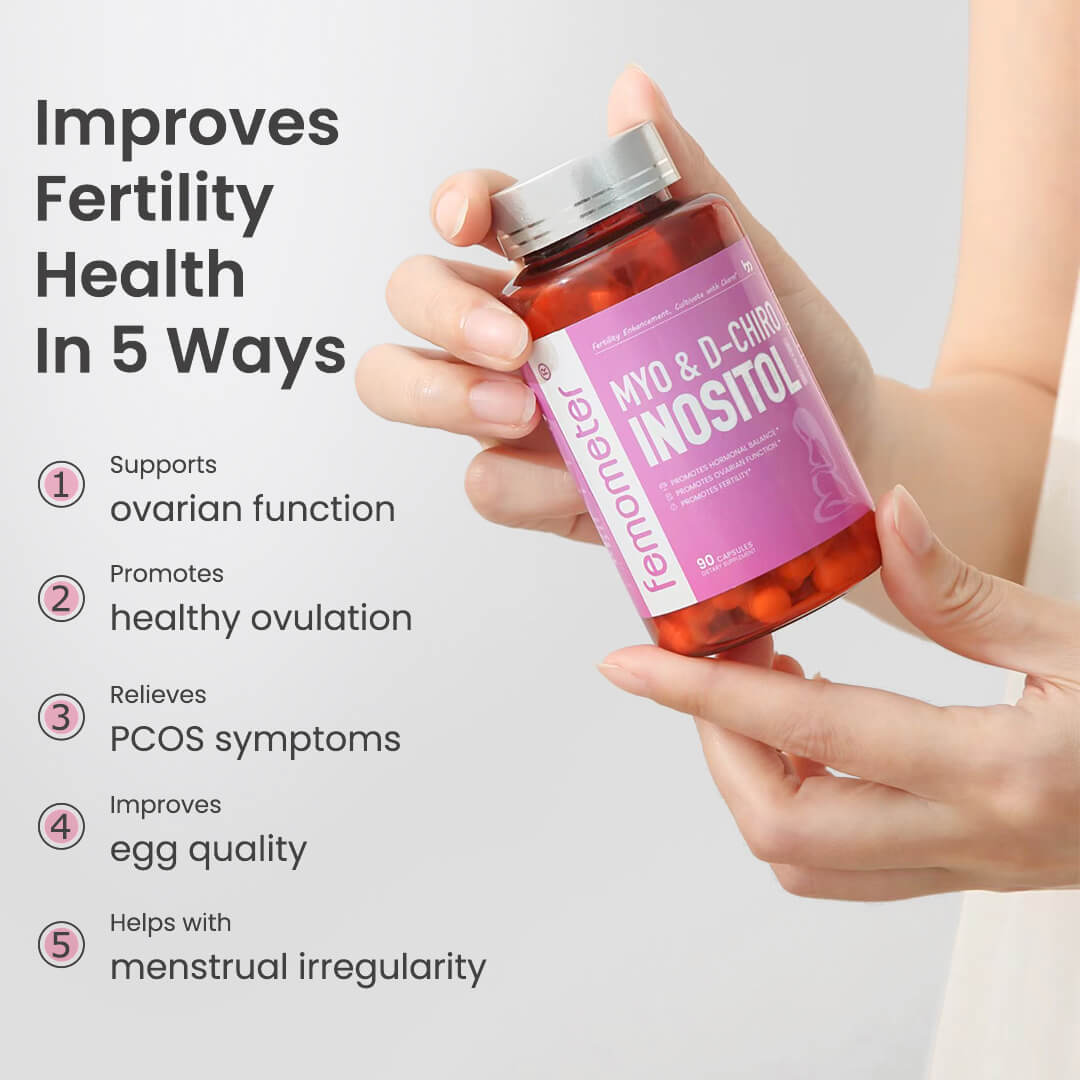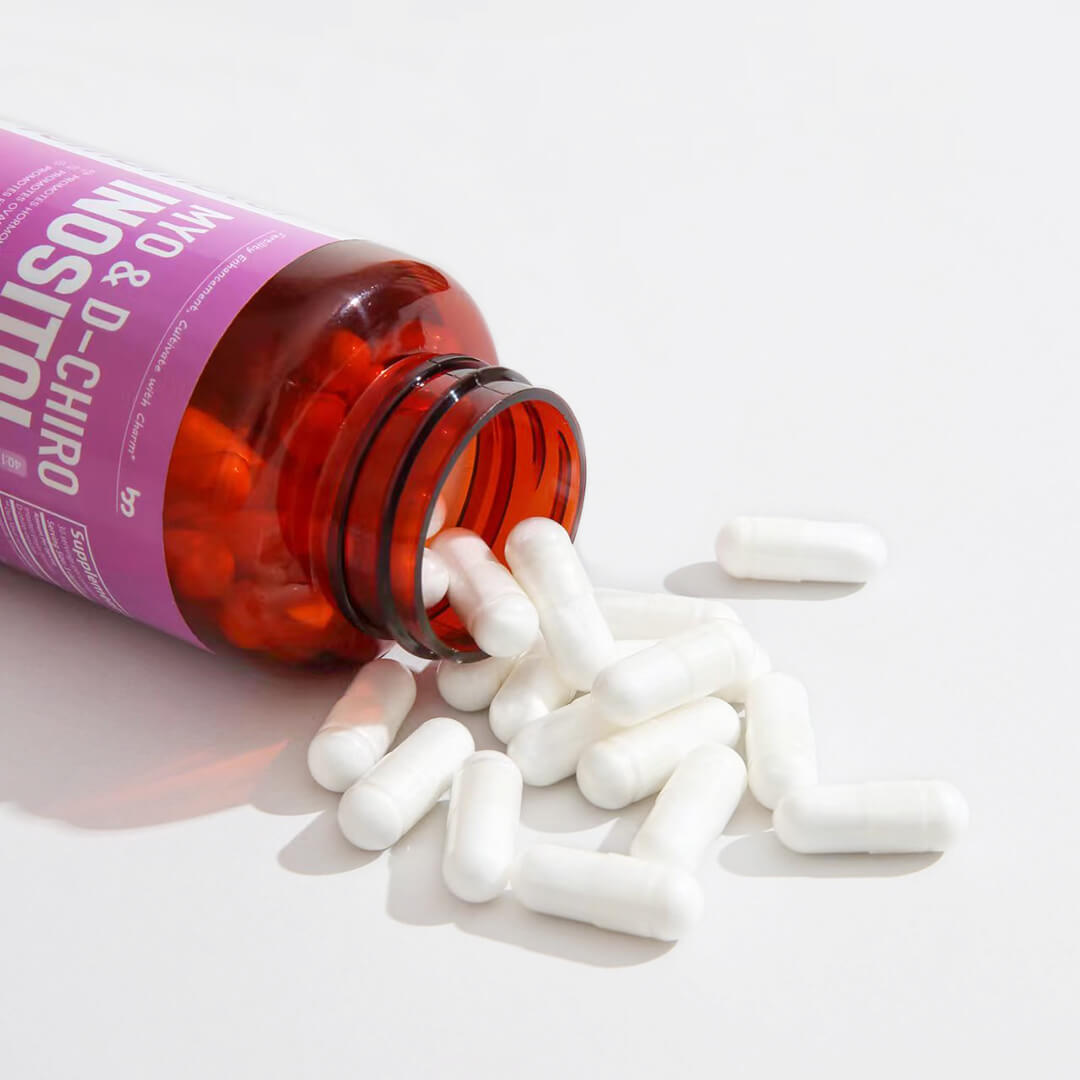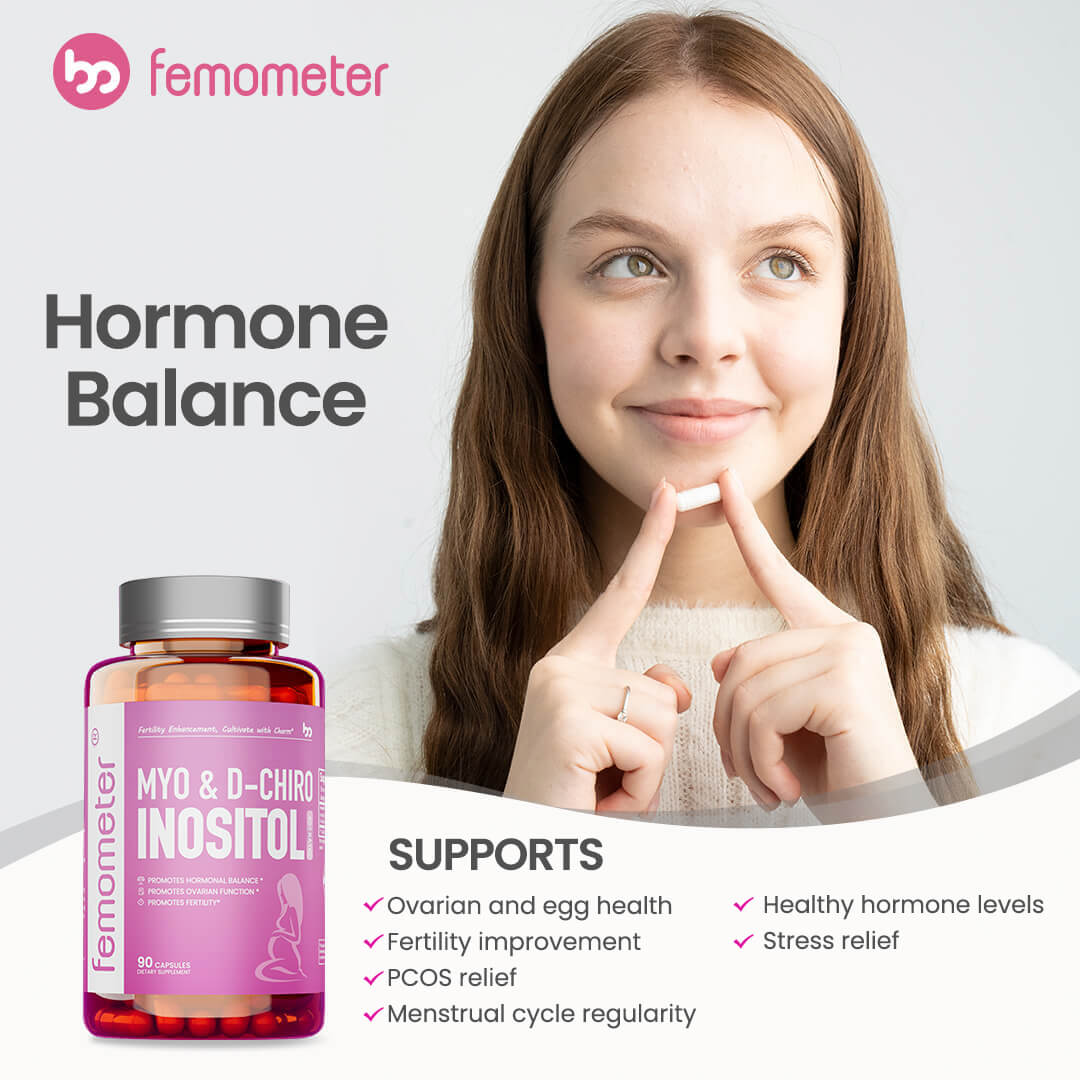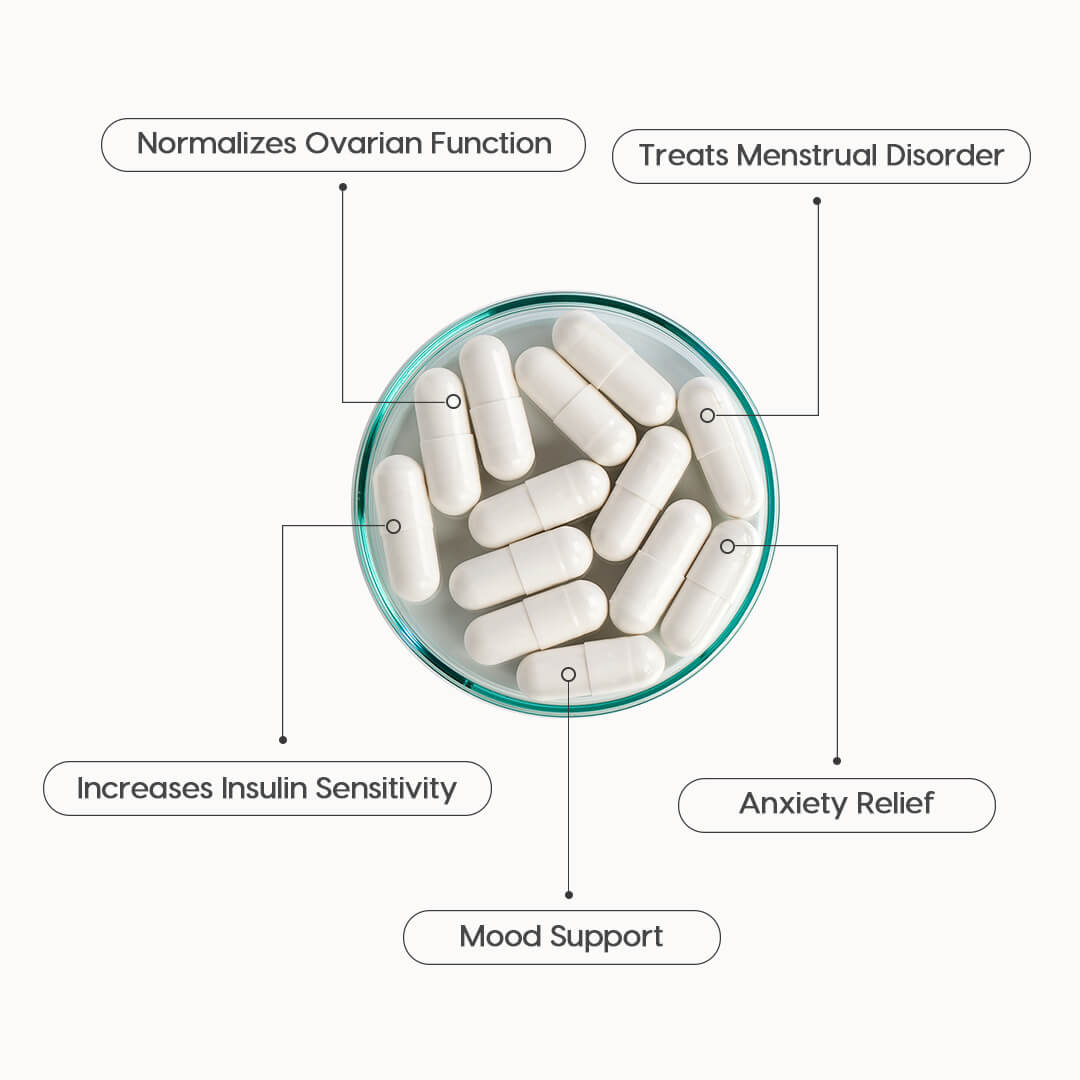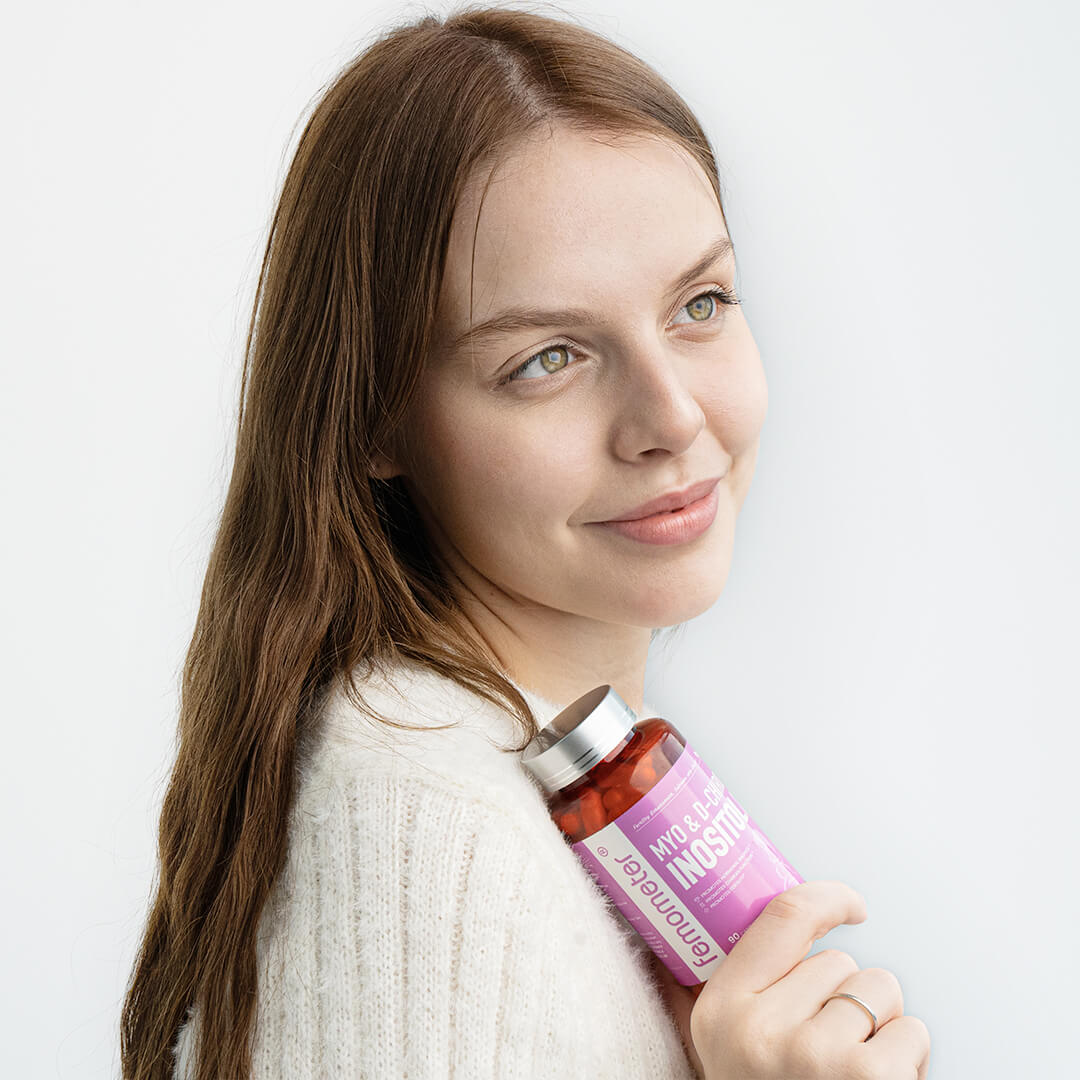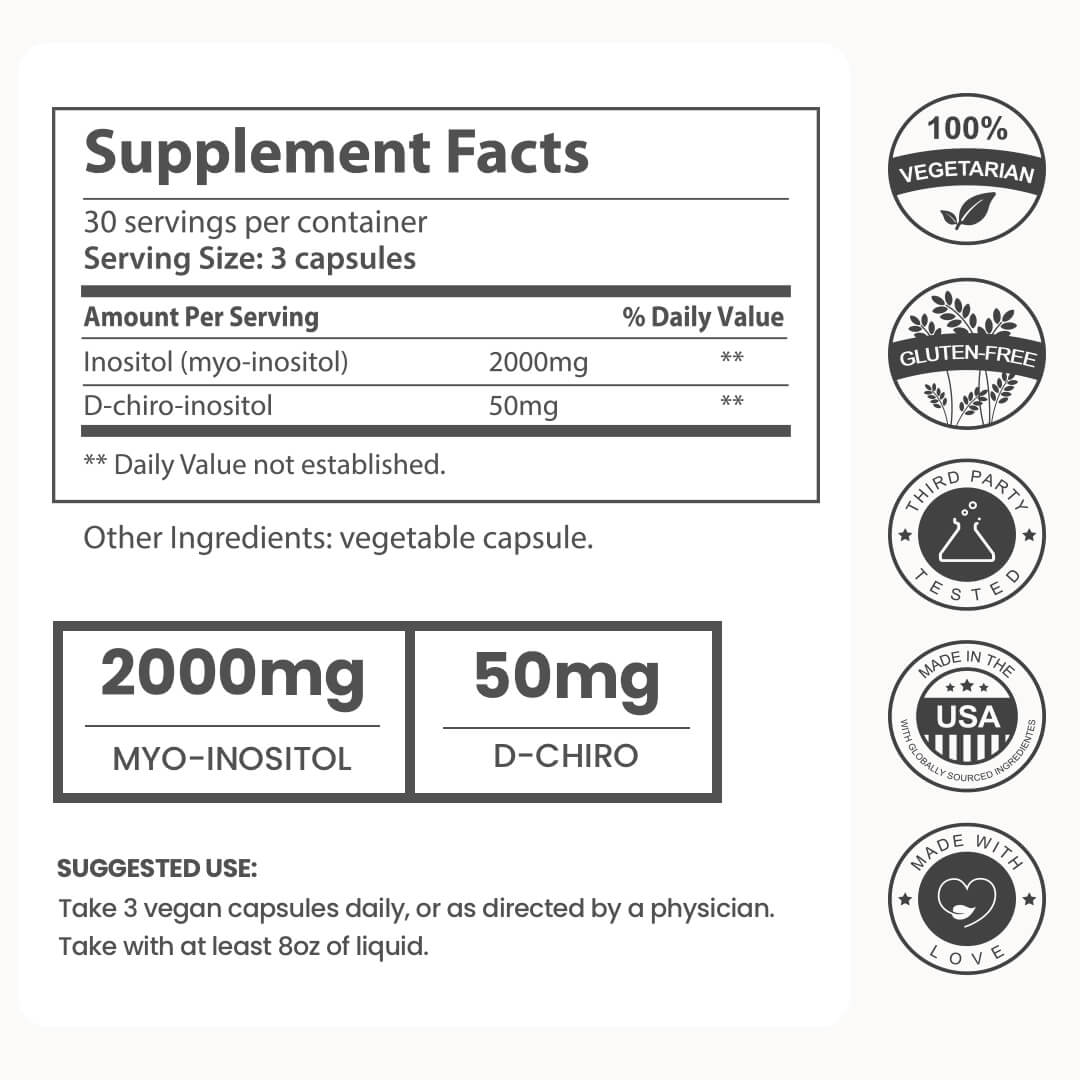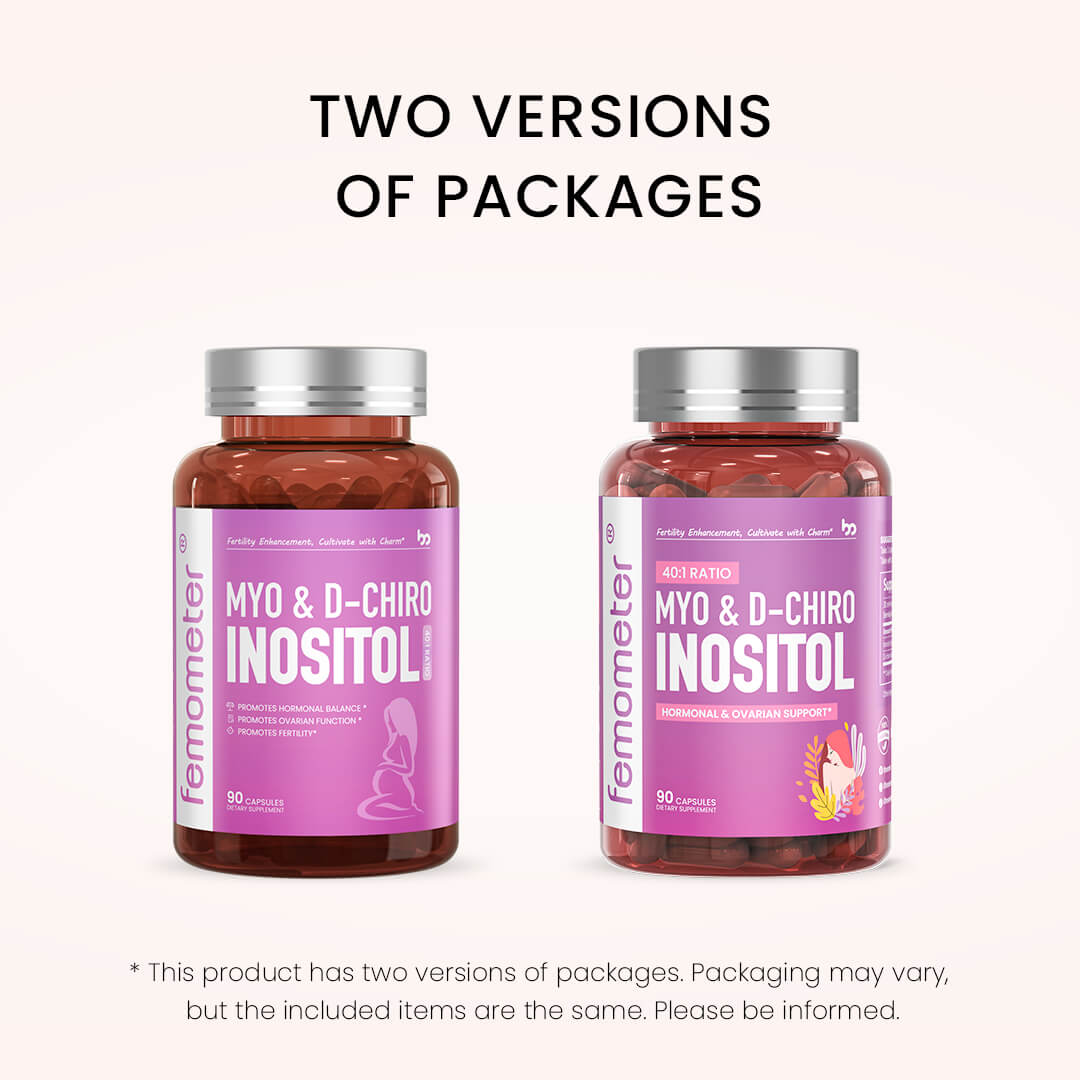 Myo & D-Chiro 40:1 Inositol (90 Capsules)
1 pack
3 pack (save $17.99)
Product Benefits
✓ Increases Egg Quality.
After the age of 30, declining egg quality is the major factor in fertility decline. Taking inositol helps induce ovulation, promotes healthy ovulation, and increases oocyte (egg) quality and consistency.
✓ Promotes Hormonal Balance
The hormonal imbalance caused by PCOS interferes with the growth and release of eggs, leading to infertility.
✓ Prevents Diabetes during Pregnancy
Most gestational diabetes occurs during pregnancy in people over the age of 30. Inositol supports the function of insulin to regulate blood sugar levels during pregnancy.
✓ Reduces the Risk of Miscarriage
Trials have shown that daily supplementation of Myo-inositol increased clinical pregnancy rates by 6.13% and reduced miscarriage rates by 27.08%. (*Data quoted from NCBI)
Track Ovulation Cycles
You only have 5-7 fertile days each cycle. Don't miss them!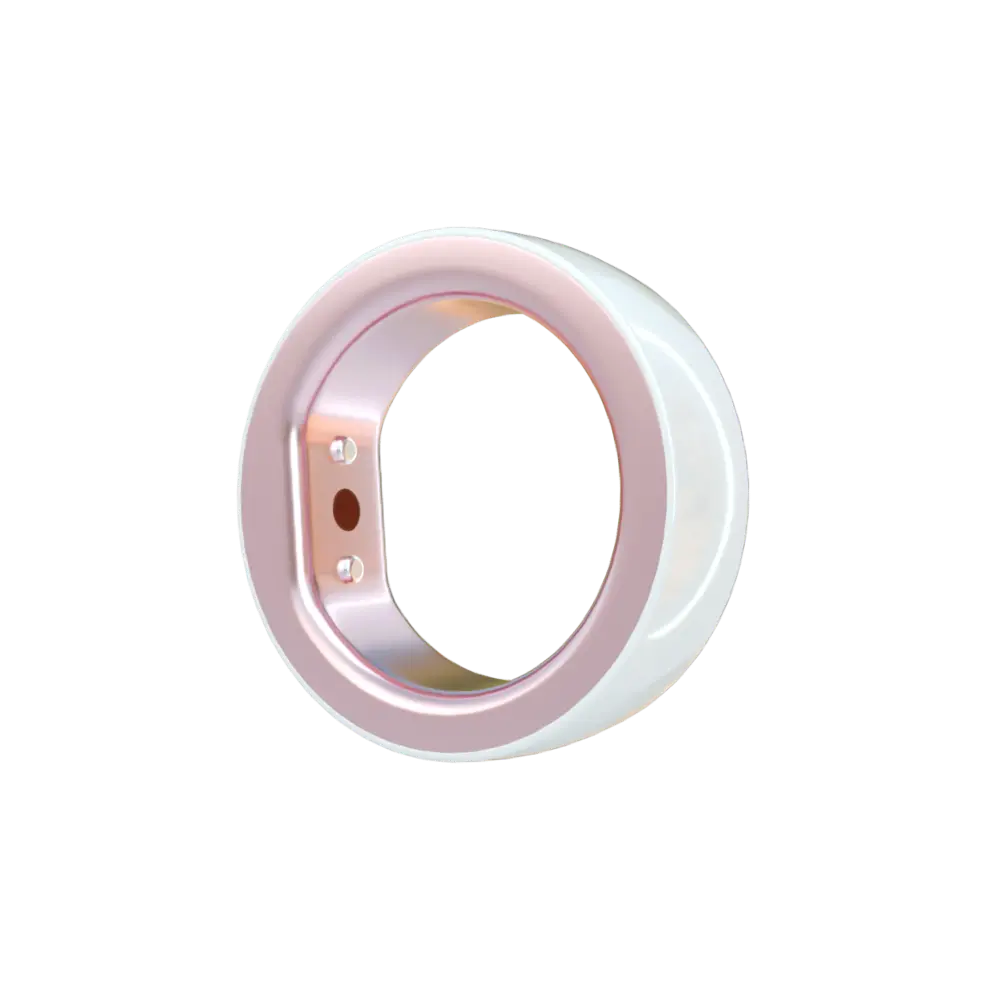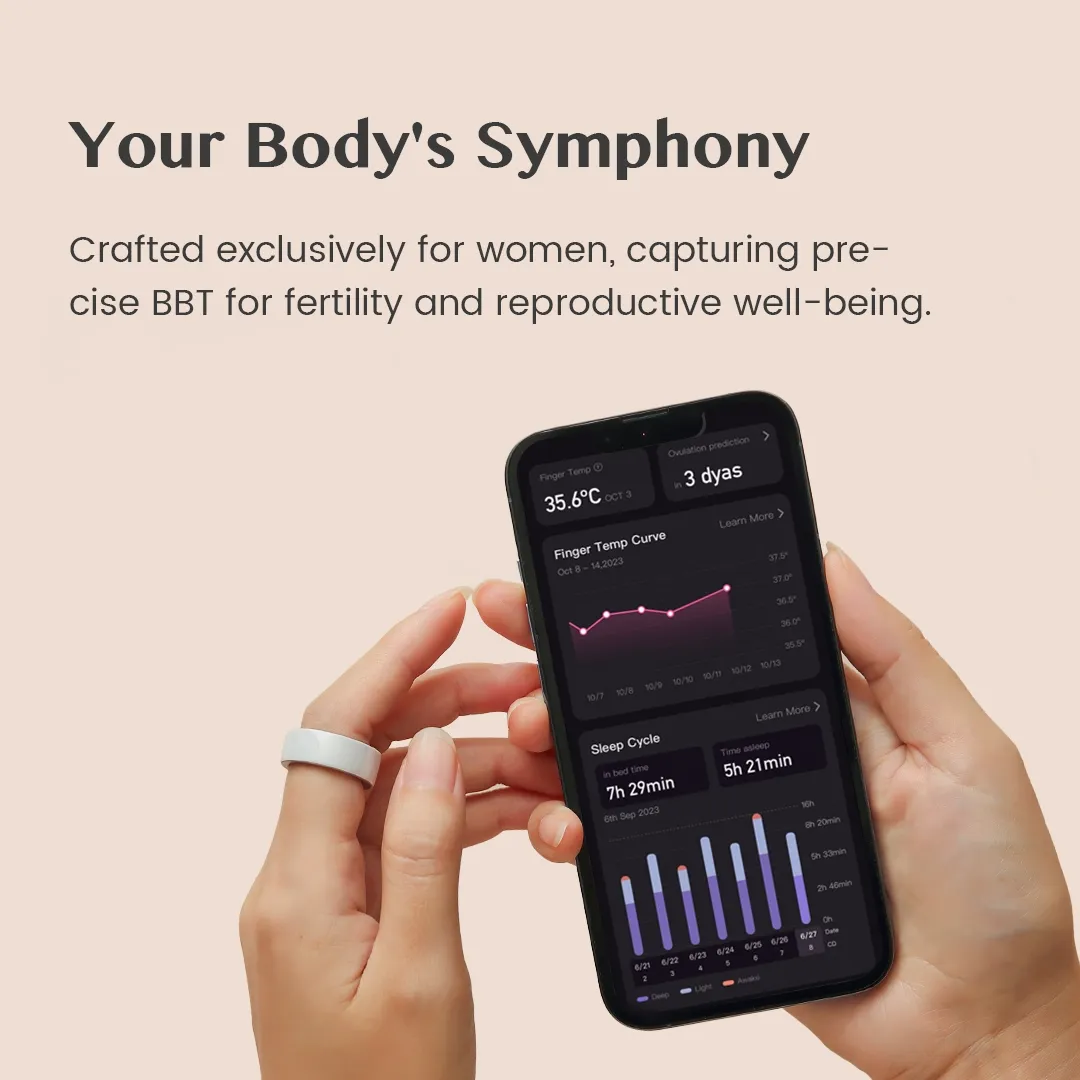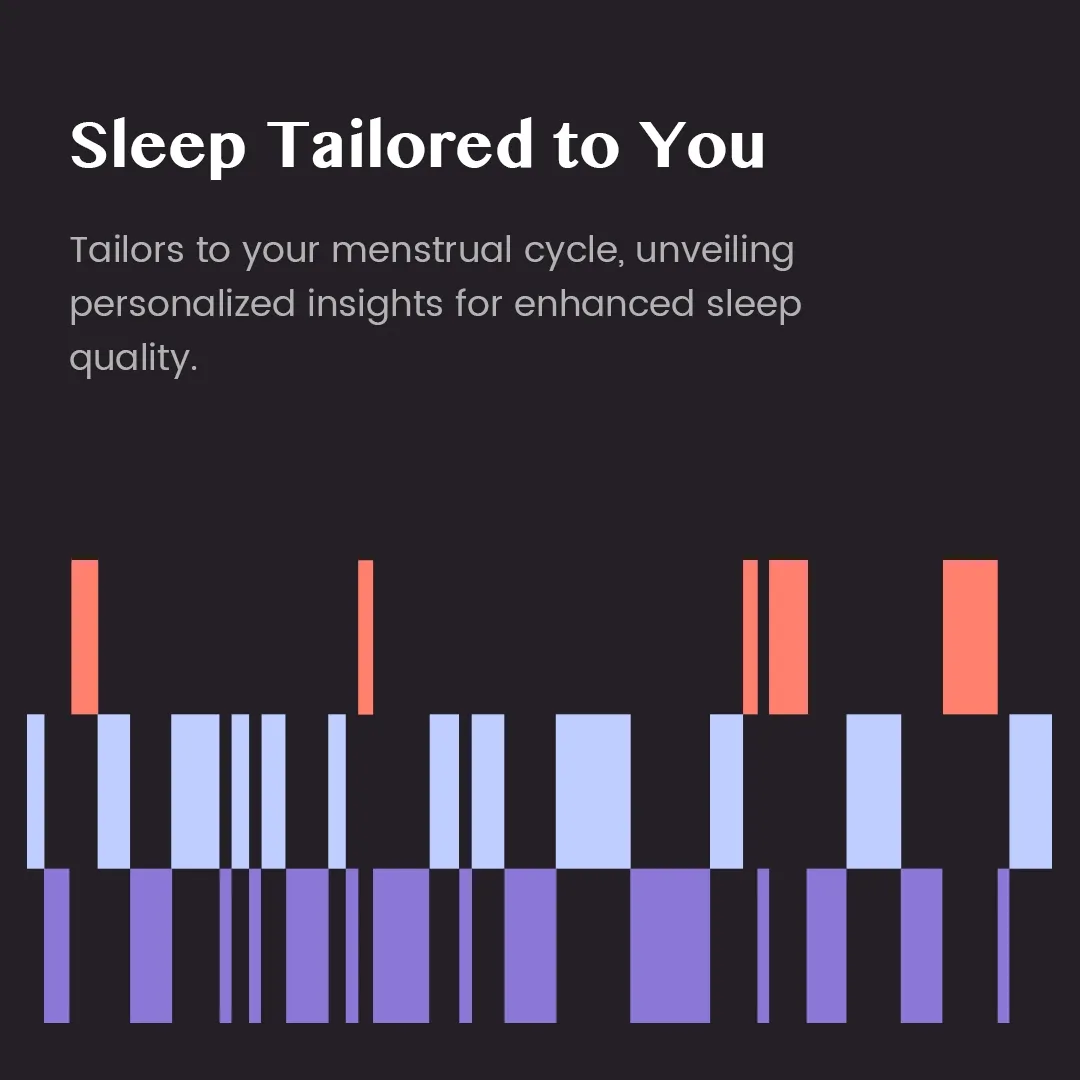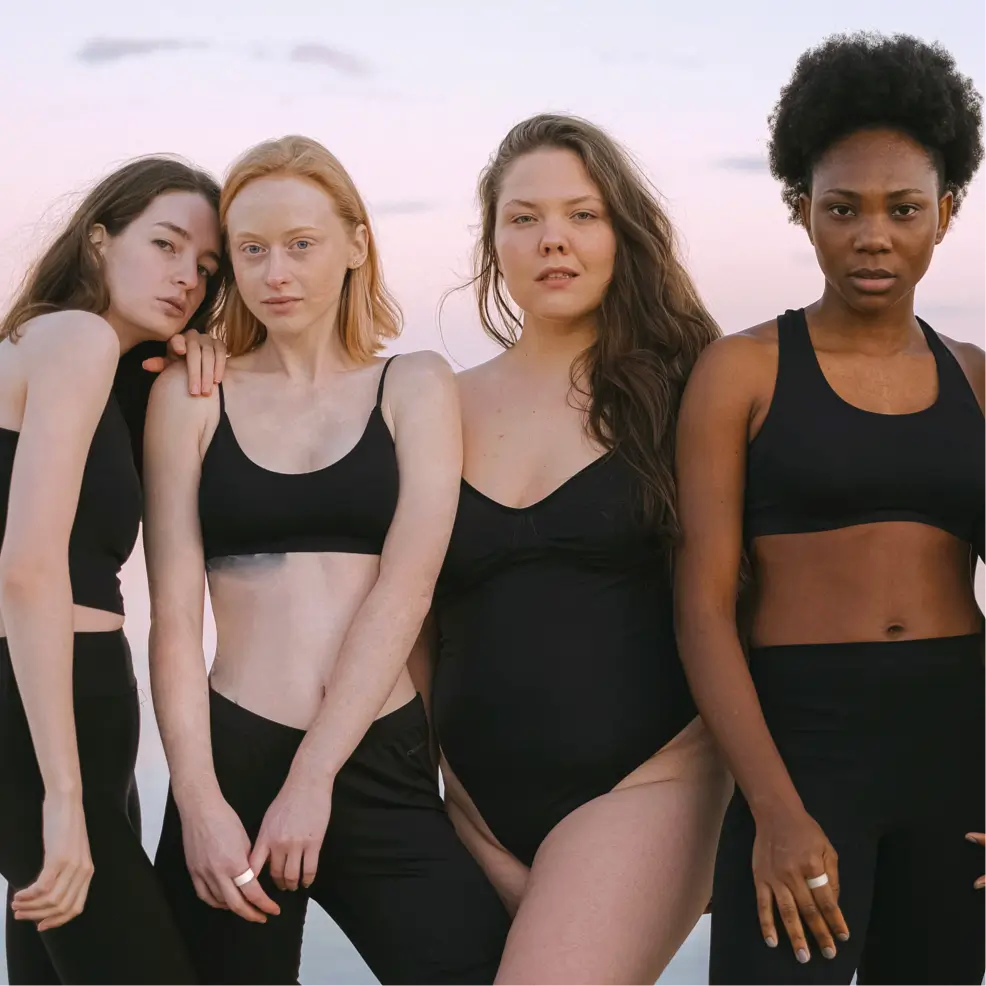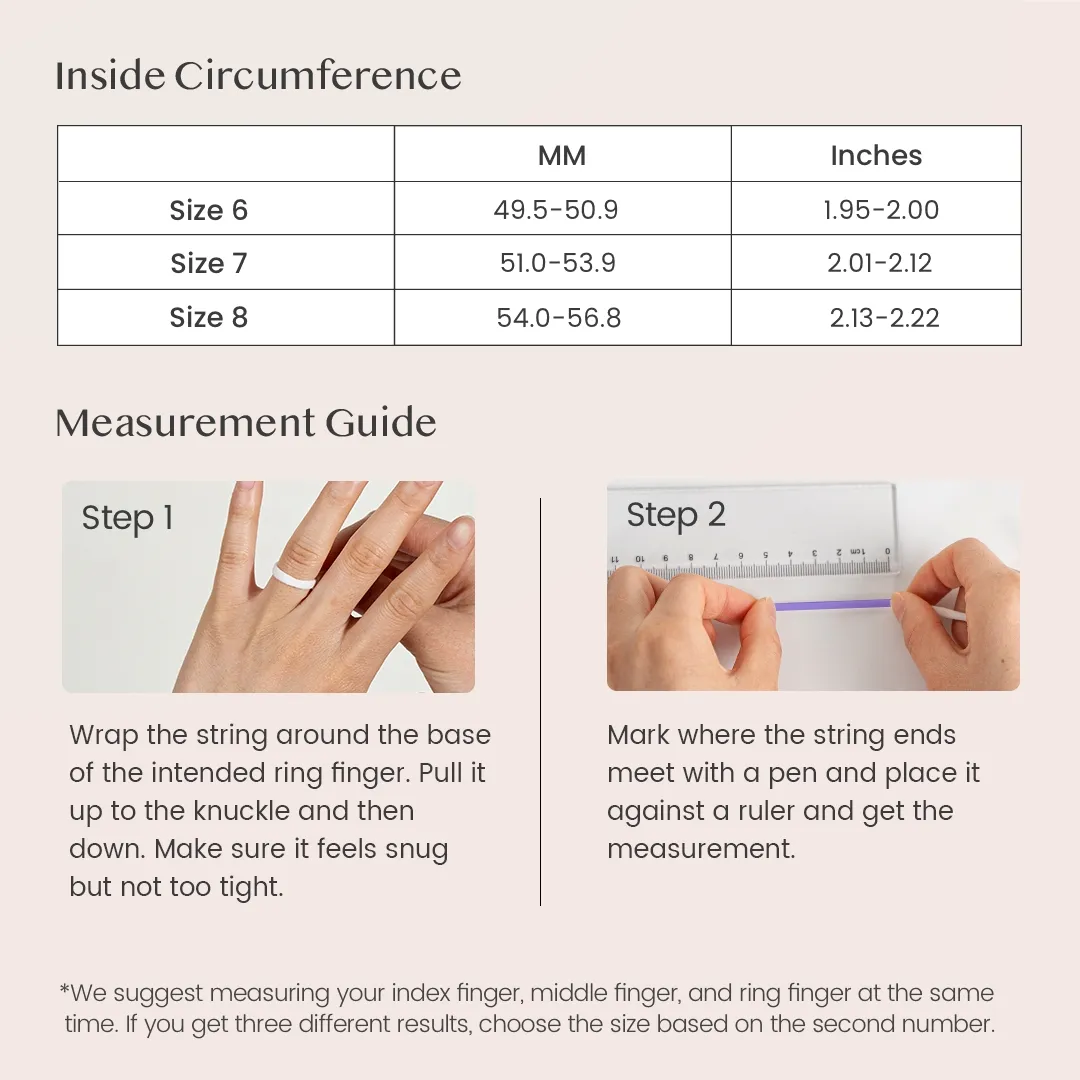 Femometer Smart Ring for Ovulation Tracking Size 6
Track BBT
Smart Fertility Ring
Vinca2.0
Vinca1.0
Why Does Ovulation Tracking Matter?
The most important factor of reduced fertility over the age of 30 is the decline in egg quality and irregular ovulation. Track LH and BBT at the same time to fully understand your fertile days and predict ovulation with greater accuracy. Knowing this in advance maximizes your chances of conception each month.
Why Are Traditional OPKs Less Reliable?
Inaccurate and hard to read results
Manual recording - tiresome and can lead to human error
No personalized reports or data analysis.
No professional guide and suggestions
Increase Fertility After Miscarriage
Fertility-boosting products for successful conception
What Causes Pregnancy Loss After 30?
Sadly, as you get older, the risk of early miscarriage increases. In your 30s, the chance of miscarriage goes up to about 20%. Many factors lead to miscarriages, such as stress, low-quality eggs, hormonal imbalances, smoking, unhealthy diet, and infection. However, there are also factors that are beyond your control which cause the fetus to stop growing. If you have a miscarriage, please don't blame yourself, you've done nothing wrong. Sadly they are much more common than many people realize.
How to improve fertility and have a healthy pregnancy?
Treat hormonal imbalance
The balanced hormones promote a good growth and release of eggs, which increases your chances of conception and reduces the risk of miscarriage of your next pregnancy.
Track ovulation cycles
Being the first to know you're ovulating can help you be prepared and don't miss any chance to conceive.
Improve your immunity and have a healthy diet
Having a nutritious diet is crucial for a good pregnancy. The improvement of your immunity aids women getting pregnant again after miscarriage.