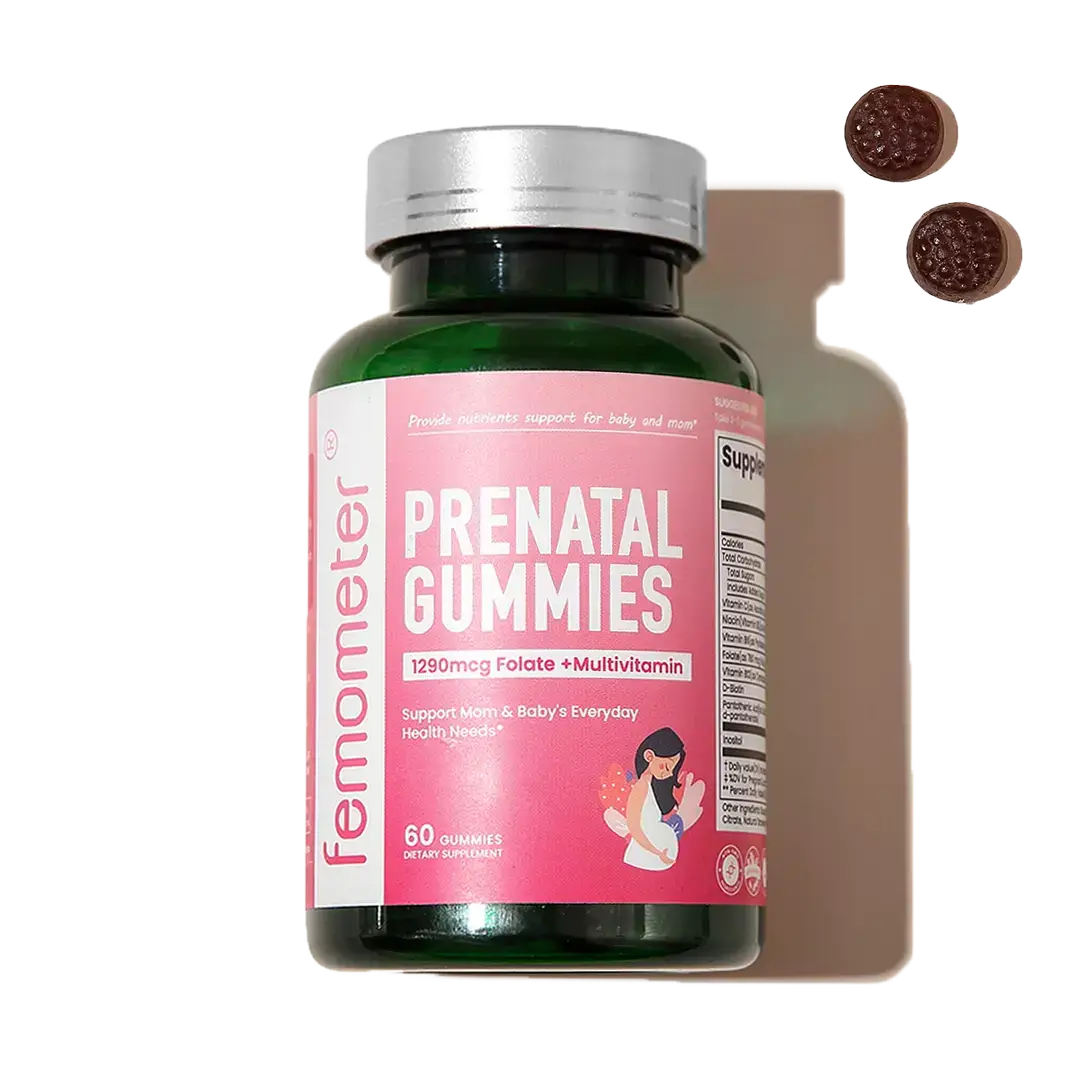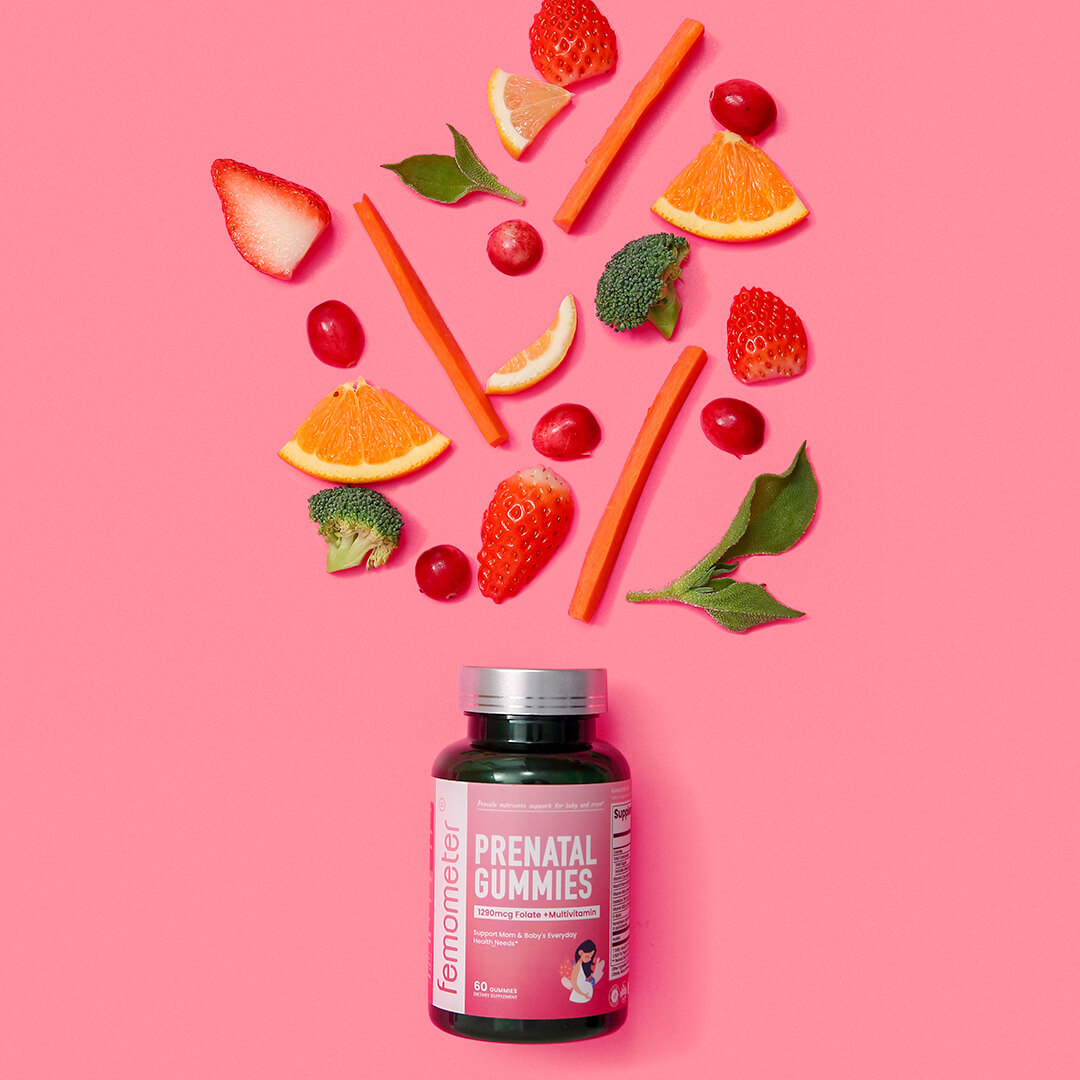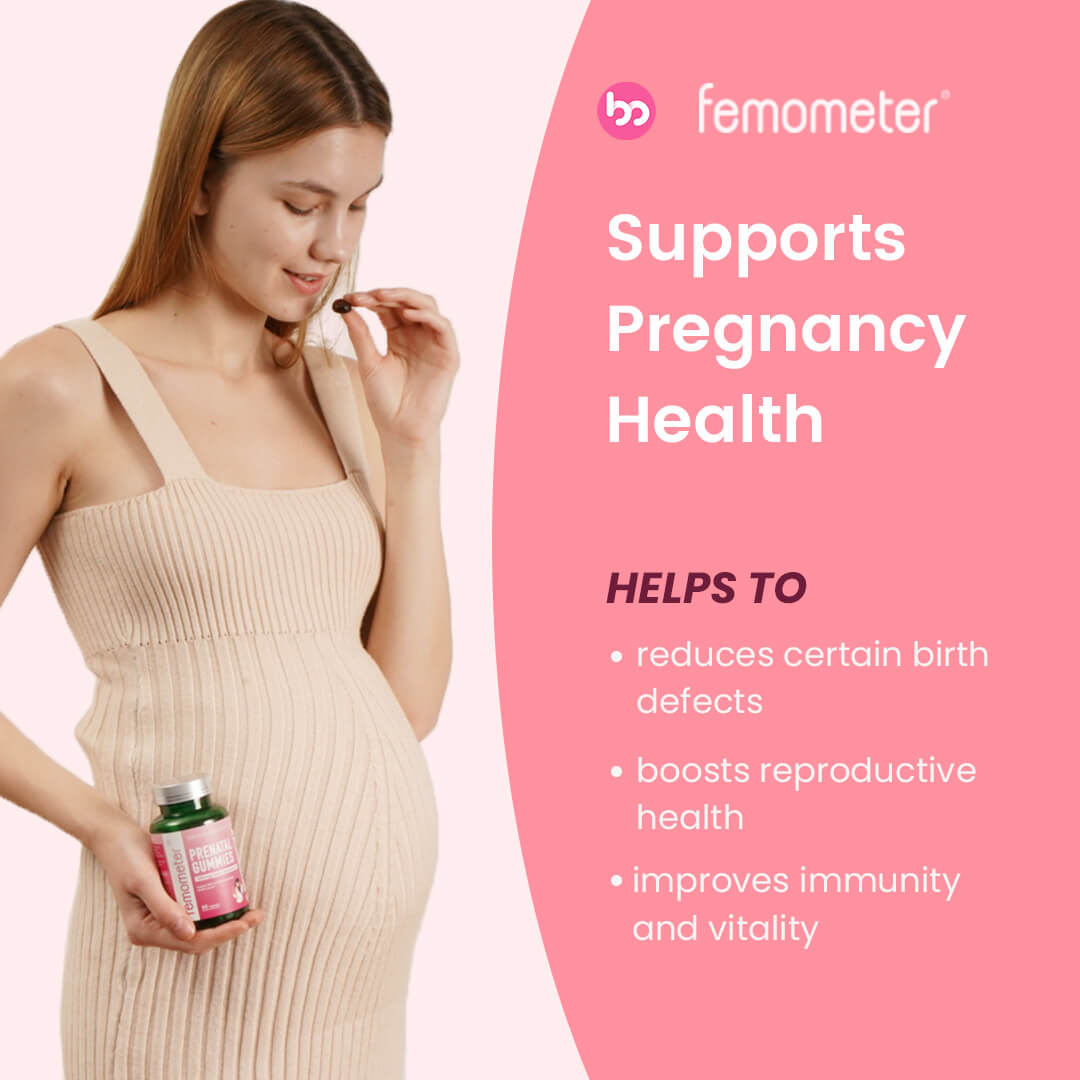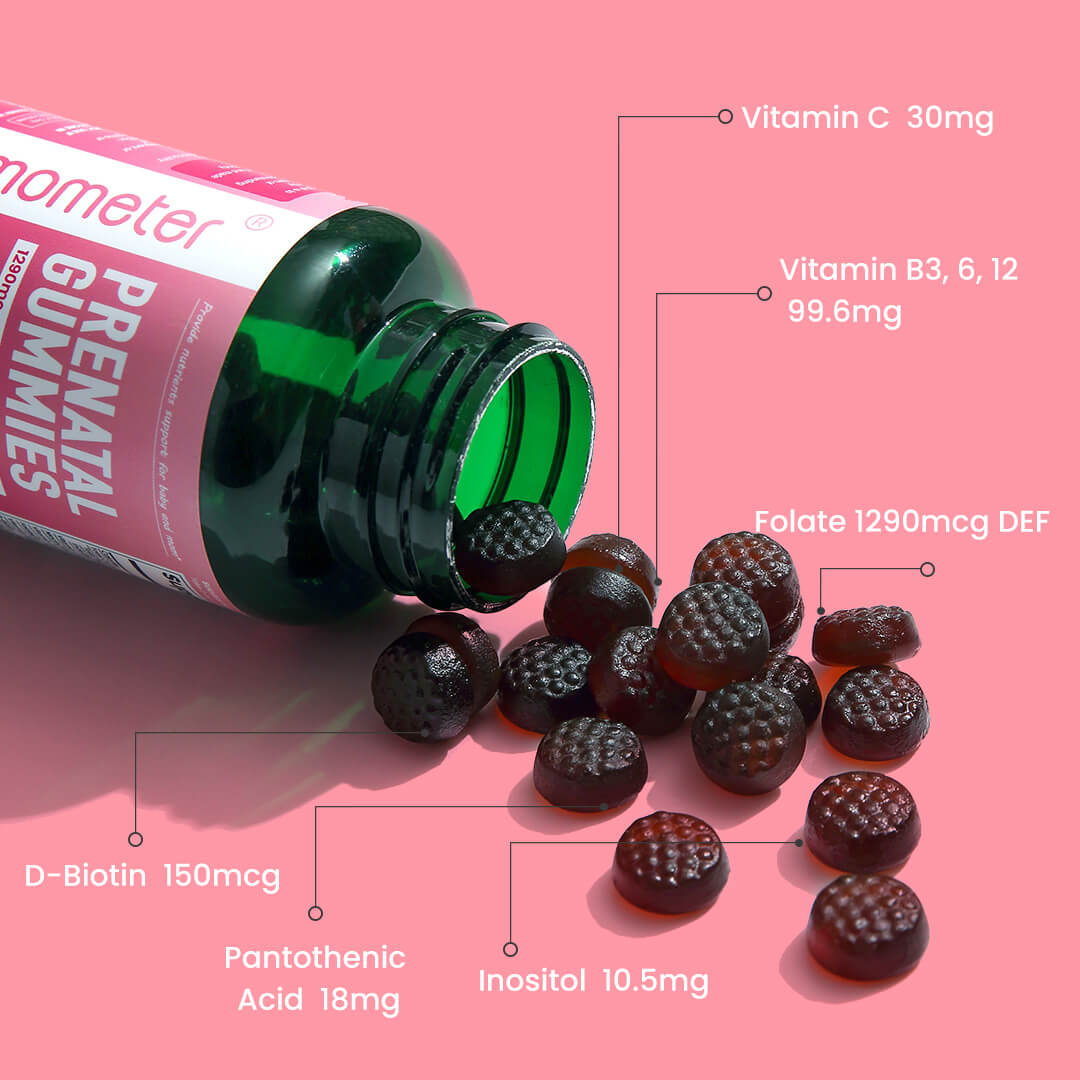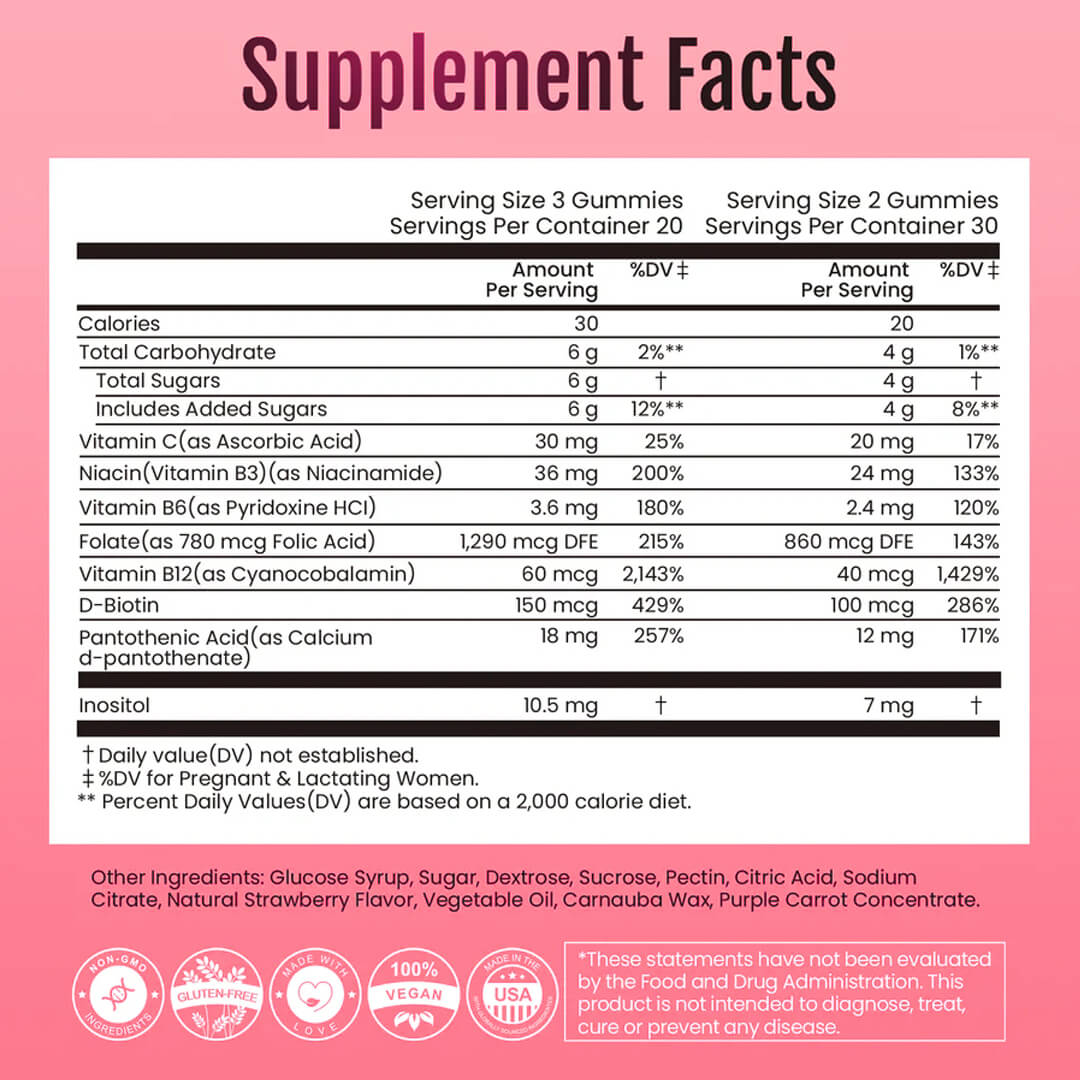 Prenatal Multivitamin with Folate (60 Gummies)
Add to Cart
Money back guarantee

Easy cancellation
Unique Benefits
Essential Nutrients for Pregnant Women
Specially formulated to support the specific health needs of women before& during pregnancy
Treats certain types of anemia
Boosts brain health & energy metabolism
Hormonal Balance & More
Boosts fertility by regulating fertility-related hormone
Supports the healthy of hair and nails with D-Biotin
Delicious and Natural
Great tasting and convenient vitamin gummies make a tasty alternative to traditional vitamin pills
Non-GMO, gluten free,...
View More
FAQs
When should I start taking prenatal vitamins?
How can I be sure your products are safe?
Are your supplements non-GMO and allergen free?
Can I take more than the recommended?
VIEW MORE