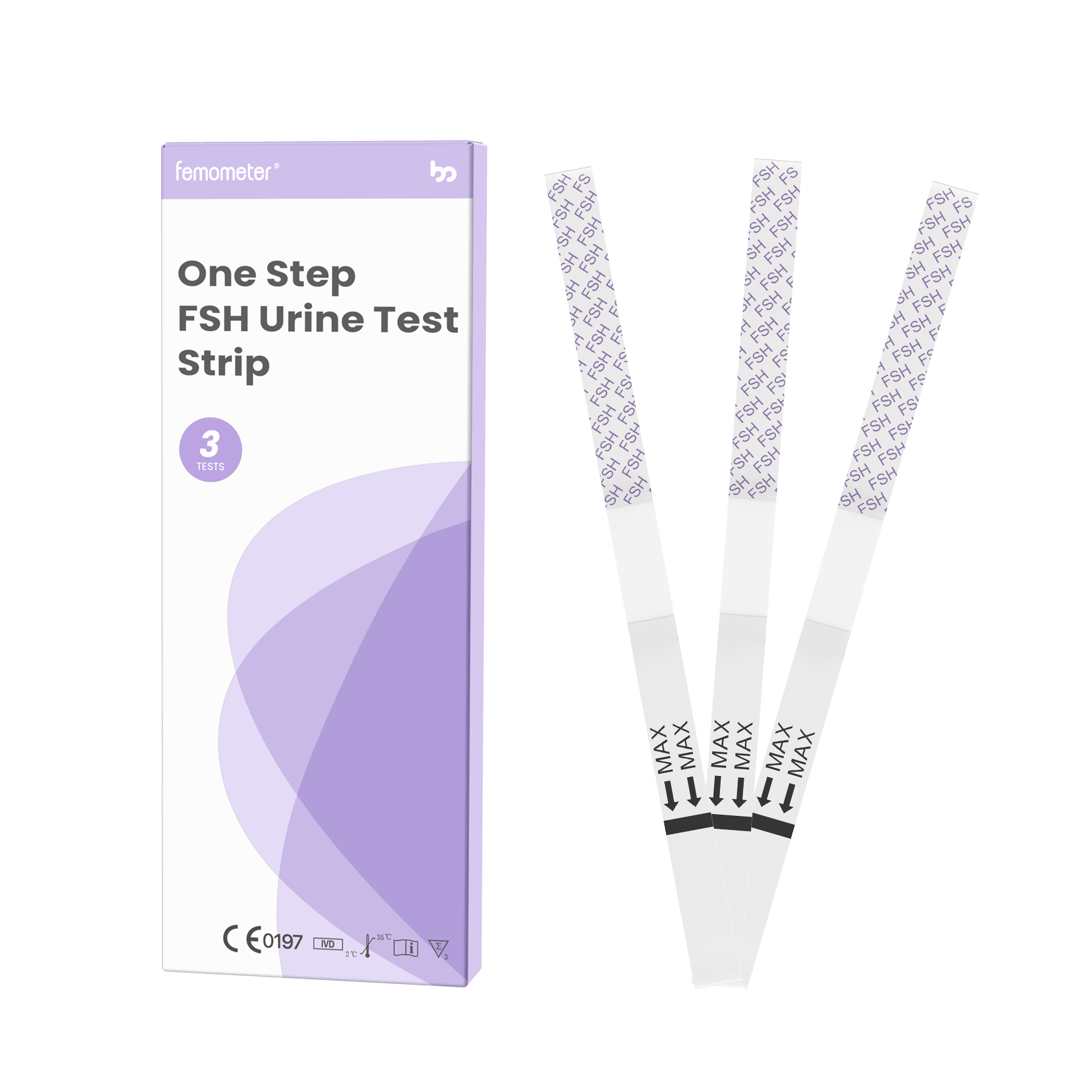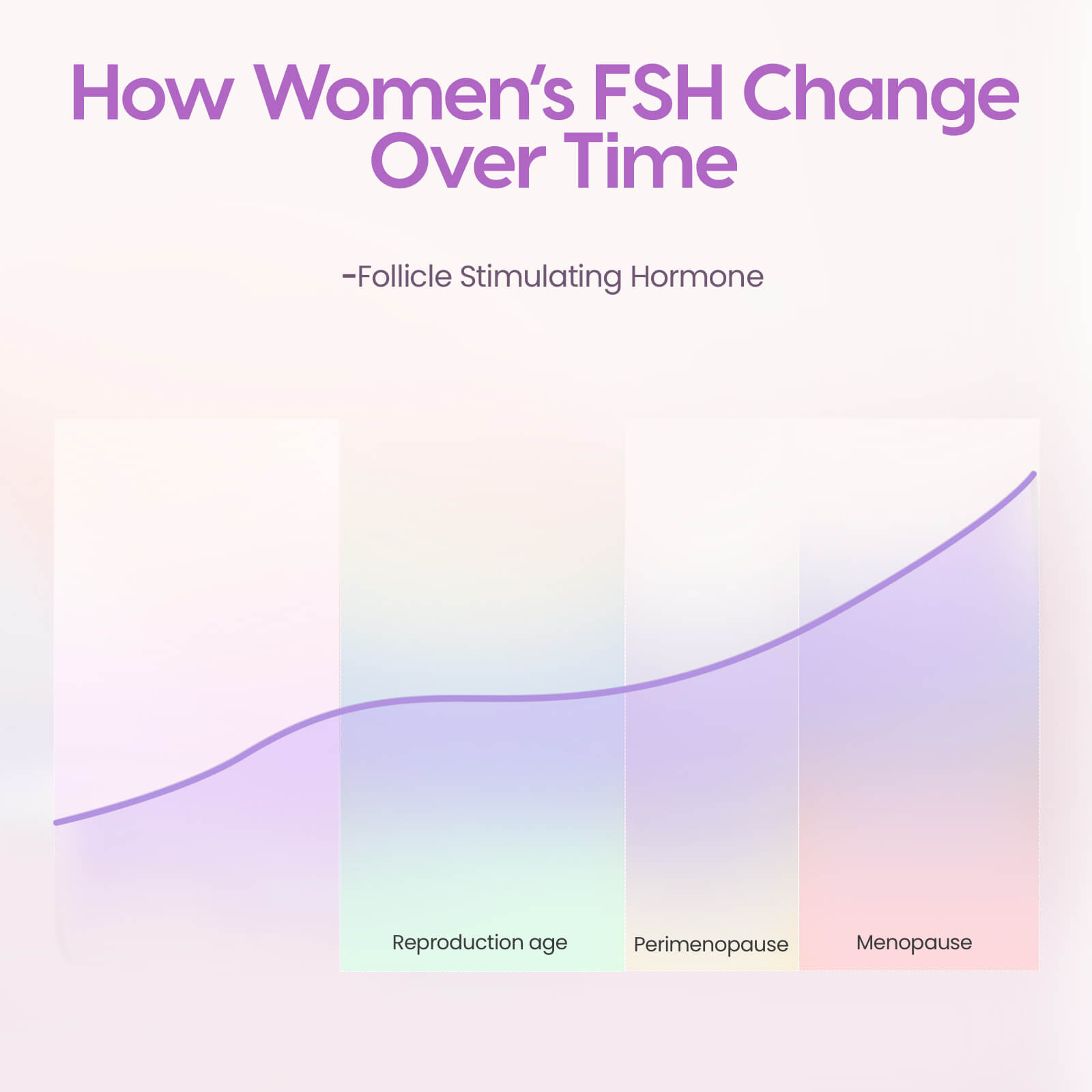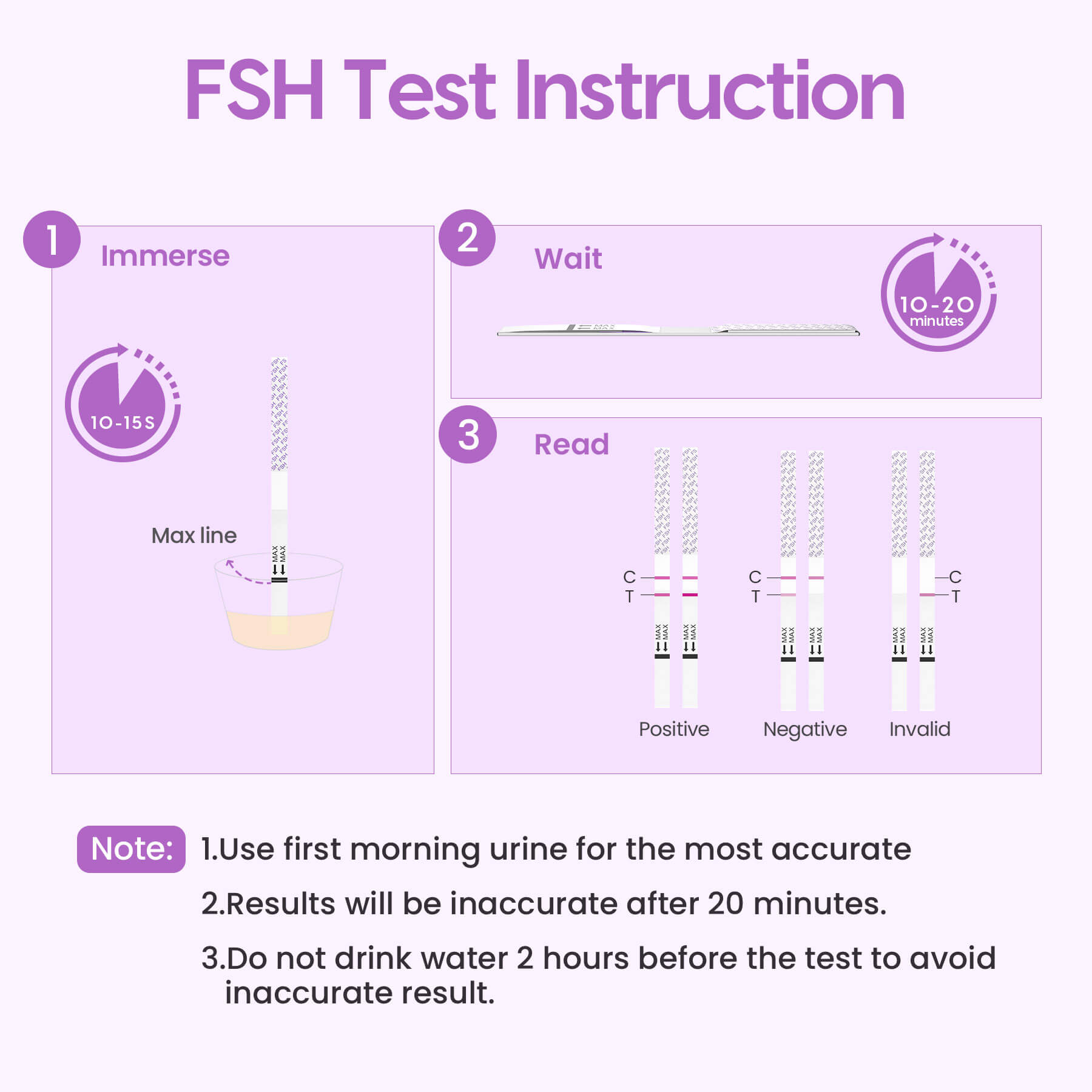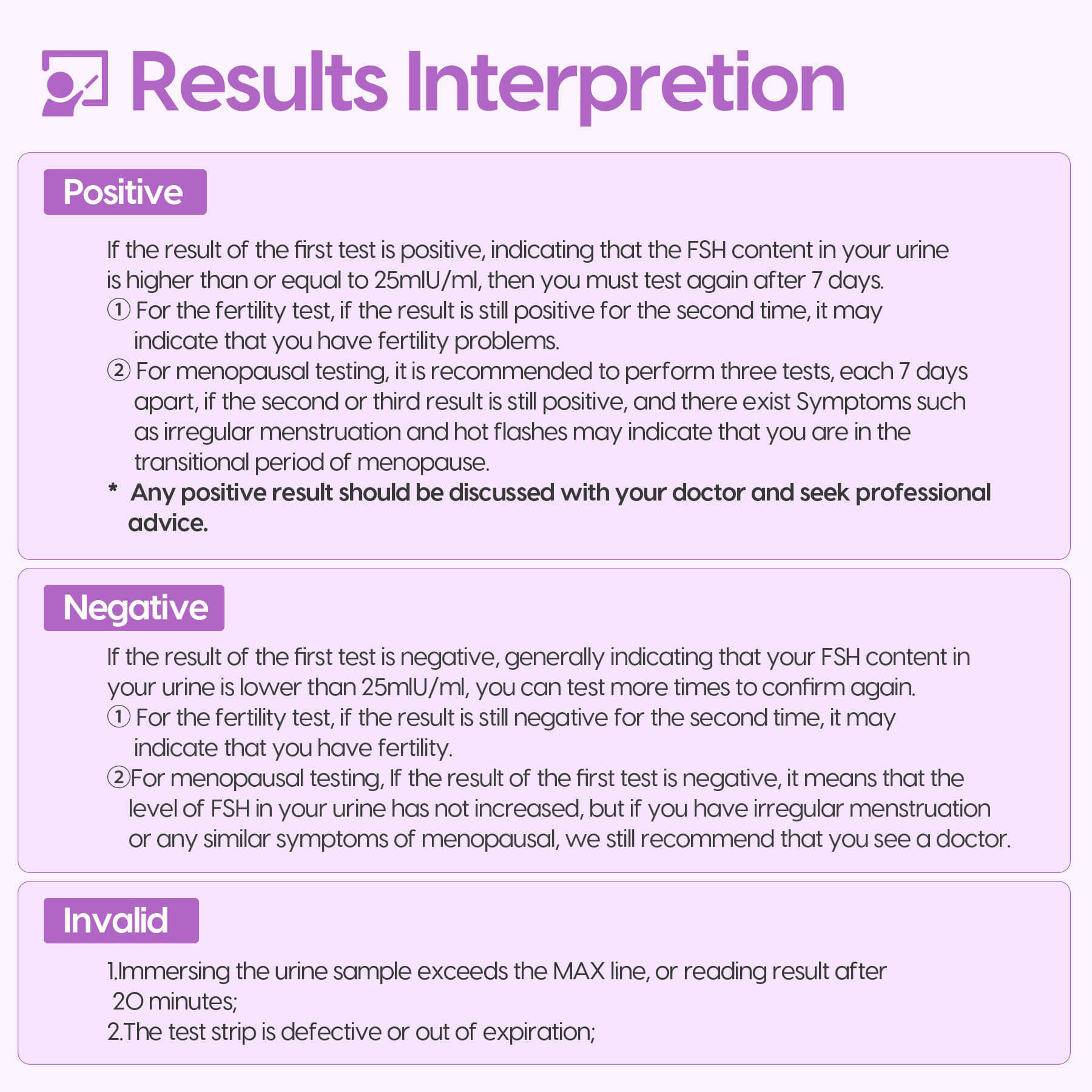 Menopause Test (3 Counts)
Add to Cart
Money back guarantee

Easy cancellation
Unique Benefits
1. 3 FSH test strips.
2. FSH test is used for:
Fertility test before starting a family.
Perimenopause test when perimenopausal symptoms occur.
Early or delayed puberty in children.
3. Sensitive to level at 25 mIU/ml.
4. 100% customer satisfaction guaranteed.
Contact our experienced customer service for any questions you may have.
FAQs
Has this item been approved by the FDA?
How long do I need to wait for the result?
First test is positive, what does it mean?